Jadon Lewis King-Cason 1.19.11 – 1.31.11
Since the passing of my son Jadon I found myself looking for more things to honor my son…I came across some sites that have beautiful  jewelry to honor the loss of a child due to M/C, SIDS, Stillbirth Infant Loss and etc (I will post the links at the bottom 🙂 ). The owners of some sites Hand-make each item  for the Mother/Fathers of Angel Babies and they can make it for other relatives as well. So I thought to myself, before I buy something from a site I want to make something that  Honors my child and other children as well 🙂 I went in my living room and found Baby Pink and Blue yarn right next to one another and it's crazy because that's the colors of Pregnancy and Infant Loss so I was like okay so I will blend them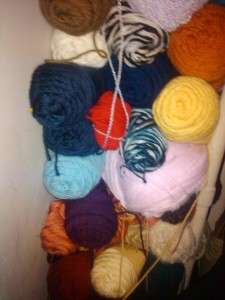 together and make a Tam.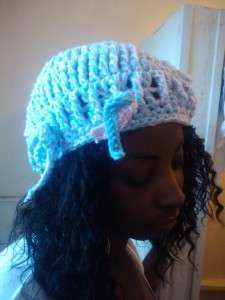 Then I Finished the Tam and I wanted to make a re-attachable  ribbon to go with the hat and I did. And it came out Beautiful.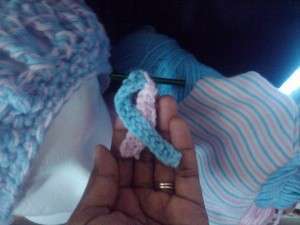 I put my tears inside this Tam because it remind me of the hat he had on his head when I held him.  I loved making it and maybe in the future when I get myself together and work more on my site I will make more for others to help them in remembering the loss of their love ones. Thanks For reading! PEACE, LOVE AND HAPPY CROCHETING!

www.rememberingourbabies.net
www.myforeverchild.com
www.angelbracelets.org